Last week I got the chance to pop along to the second TIGA Discovery Day to get some hands-on time with a selection of upcoming games made by a group of Indie developers. TIGA is a trade organisation that represents the UK games industry and the event gives small developers a chance to present their games to a selection of journalists and bloggers. And, luckily enough for bloggers like me, there's the chance to play the games and speak directly to the people that make them.
Here are the games I discovered this time;
Spin King
• Developer: 232 Studios
• Previewed: Presentation and hands-on demo
• Available for: iOS
• Release Date: 25th March 2013
• Game site: SpinKing.co.uk
A charming physics based action puzzle game. The principle of the conservation of momentum is at at play here, with the developer citing Rocksteady's Arkham City as its primary influence, after having fun diving around Gotham dressed as a bat. Spin King's hero is dressed in a suit of armour and is spinning off into adventures to save princesses from castles. Spin from cog to cog and then swing, bounce and fall with style to collect stars and finish your goal. Just be careful not to fall and smash your face into the ground; that doesn't impress princesses. The first 15 levels are free, and opening up the full selection of 45 levels will cost £0.69. Although it'll launch on iOS first, there's also an Android version is in the works too.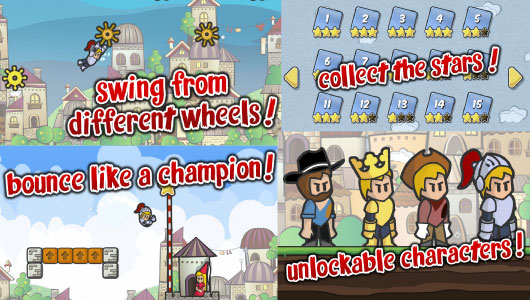 Hills of Glory 3D

• Developer: AMA Studios/Mando Productions
• Previewed: Presentation and hands-on demo
• Available for: Android
• Release Date: Coming March 2013
• Game site: Hills of Glory 3D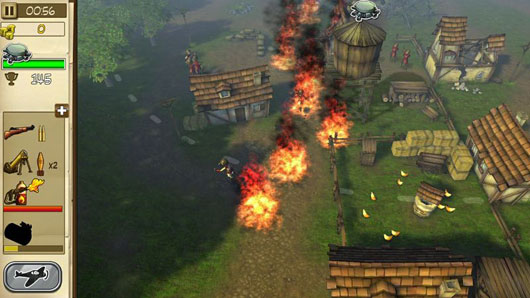 A freemium World War II based 3D Tower defence game for Android devices. Uses different touch based gestures for different weapon options, allowing you to continue wiping out the ever advancing foes without the need for fiddly weapon selection options. Gun down and blow up waves of enemies as you blast your way through partially destructible European environments. Serves up its WWII setting with a healthy dose of military miniature mirth and, given that one of the attacks involves a helicopter dropping napalm, a tendency towards fun ways (Ed. – BRB does not condone the use of napalm for fun outside of this context) of dealing out death in preference to historical accuracy. To War!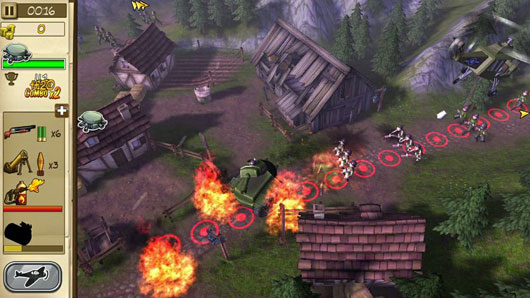 Switch Galaxy

• Developer: Atomicon
• Previewed: Presentation and hands-on demo
• Available for: PlayStation Mobile/Vita
• Release Date: 6th March 2013
• Game site: Switch Galaxy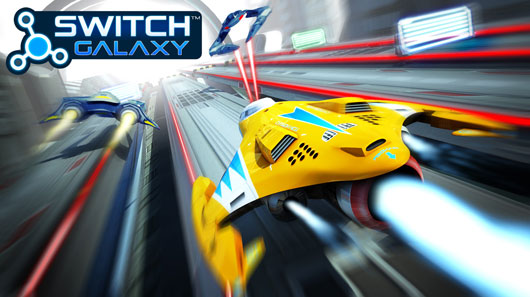 A WipEout-styled track racing game that's configured and designed specifically for touch devices. Touching left or right allows you to switch lanes in order to try and stay on an unblocked path to the finish. Bonuses such as shields can be picked up in order to prevent obstructions from slowing you down, with the pace picks up the further you travel. Simple, stylish, effective, fast fun at the touch of your finger.
Switch Galaxy will be available as a limited exclusive on PlayStation Mobile with subsequent versions of the game launching for iOS, Blackberry, Android, PC and Mac in May.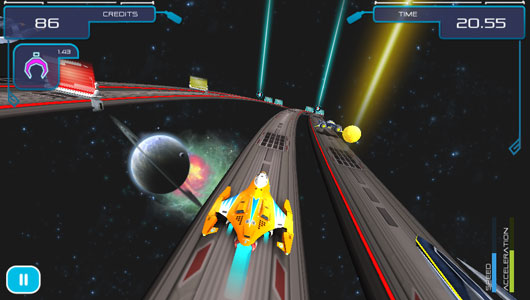 Alien Job Snatchers

• Developer: BeefJack
• Previewed: Presentation and hands-on demo
• Available for: PC and Android
• Release Date: Coming Soon
• Game site: BeefJack Blog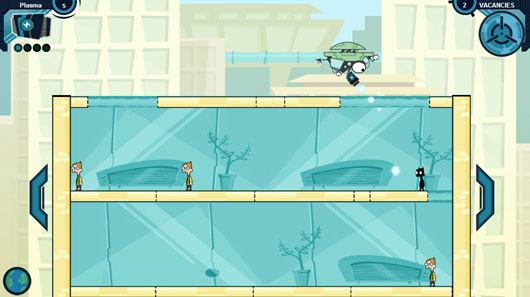 Aliens are stealing our jobs. For some people that may conjure up images of E.T. or, if you're an avid reader of the Daily Mail, Polish people. There is certainly an undercurrent of social satire at work here and the developers of Alien Job Snatchers were happy to confirm that satirical humour plays a big part in the presentation of the game, but were Governmental-ly tight-lipped when analysed with further questioning.
What we do know is that this physics based puzzle game allows you to freely shoot and otherwise kill (possibly by dropping fridges on their heads) human employees and we suspect this may be in order to create more job vacancies for prospective Alien invaders. There will also be a full level editor available that allows you to swap levels with friends across multiple devices.
More news as we get it, but stay alert citizens and beware of UFOs. Also, falling office furniture.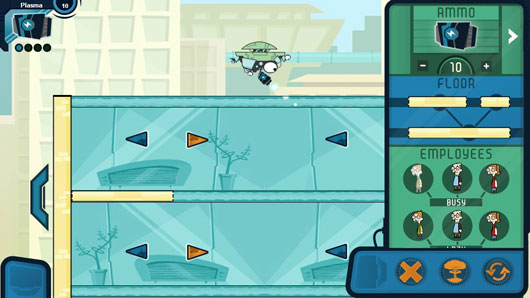 Deep Dungeons of Doom

• Developer: Bossa Studios
• Previewed: Presentation
• Available for: iOS and Android
• Release Date: Early March
• Game site: bossastudios.com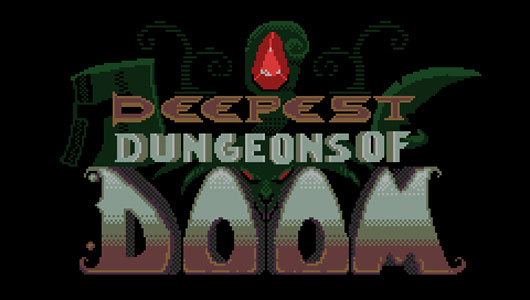 Deep Dungeons of Doom (notice the name change since this older artwork) is an 8bit-styled Rogue-like dungeon crawler of epically modern mobile proportions, with the developer citing Sworcery and rhythm games as influences on gameplay. Choose from a Crusader, Witch or Shadowblade and then use one of three buttons – attack, defend or use item – to fight your way through ever deepening dungeons of monsters in order to unearth treasure and more items to help you in your quest. Just don't die. Death will result in the end of your character – you can pay to resurrect, but probably better off just not dying (this tip is also applicable to real life). Deep old-school brutally difficult dungeon challenge.
GooHoo

• Developer: Evil Twin Artworks
• Previewed: Presentation and hands-on demo
• Available for: iOS and Android
• Release Date: End of April
• Game site: ievilgames.co.uk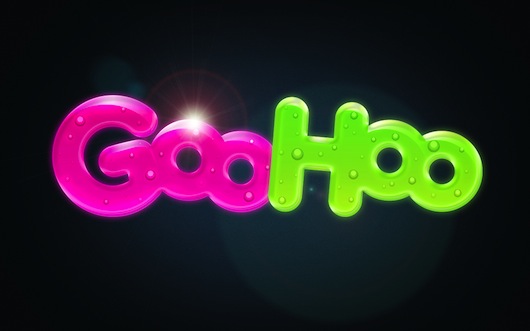 "GOOHOO! When I feel heavy metal!" Blur. Song 2. No? Nobody? Oh well. GooHoo is a radio-controlled microscopically-engineered super weapon designed to retaliate to an attack of manically malfunctioning gigantic robotic workforce. Also, looks cute, sweet and innocent. Also, has to be said, looks a little bit like a friendly poo.
Your goo climbs through the inside of one of the giant robots and you are tasked with negotiating the various cogs and machine parts as you climb from the bottom to the top of the screen; then it's time to find either the heart or the brain of the robot and blowing up the detonators necessary to disable them, thereby saving the galaxy from robotic destruction and hopefully shedding some light on the mystery of the robotic revolution.
Evil Twin are planning to offer up 15 Robots of increasing size to travel through, as well as 4 Robot dogs and 4 UFOs, for you to action-puzzle your way through the adorably cutesy robotic environments.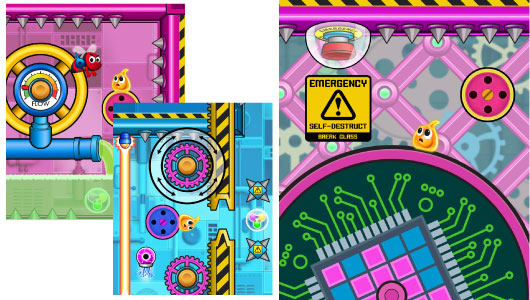 Toast Time

• Developer: Force of Habit
• Previewed: Presentation and hands-on demo
• Available for: Android
• Release Date: Coming Soon
• Game site: Toast Time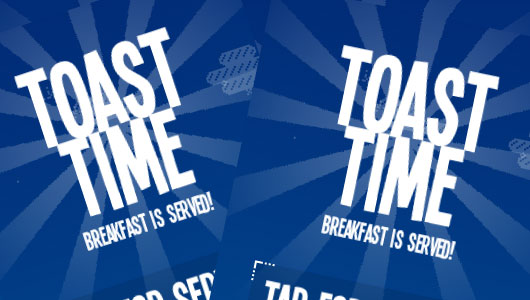 It's Toast Time. This is a game that you really have to play to get just how unique this game is – mere screenshots might not do this game justice and even the video doesn't really give you the full picture of how bonkers this game is. It is unabashedly silly – the central toasting character's name is TERRY and its explanation (Toast-Ejecting Recoil & Reload System) makes no sense – where is the "Y", people? The primary mechanic of firing toast, crumpets and "magnitudes of other breakfast paraphernalia" in one direction to propel yourself in the other is crazy and the BBC Micro style graphics look dated and overly simplistic. But, without wanting to give too much away in a preview, I think I may be in love. One of those comfortable, buttery warm relationships – they might not be the most attractive, other people say that they're crazy, but hey, they get you. Also, toast.
I'll be making it Toast Time for Tim soon.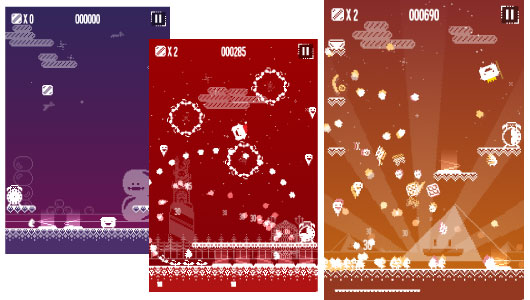 Positron

• Developer: Retroburn Games
• Previewed: Presentation and hands-on demo
• Available for: Everything known to man.
• Release Date: Coming Soon
• Game site: retroburngames.com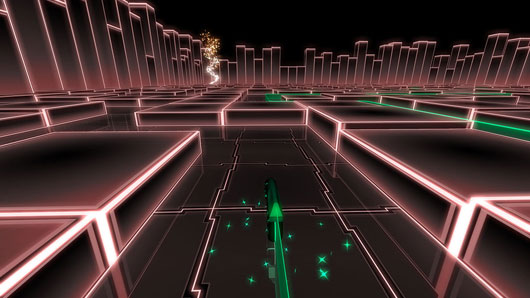 Very much putting the Tron into Positron, with a 3D light-cycle battle arena and racing game. We've all seen similar games before, but the addition of a maze mode with plenty of fiendish levels seems to add another dimension of interest. Highly stylised in all its neon glory, the digital landscapes look funky and crisp. Alternate bikes are available that have differing speeds and turning circles, impacting upon the tactics you use to negotiate the playing field and get one up on your fellow luminescent bikers.
And when I say this game is coming to every platform known to man I mean; iOS, Android (including OUYA), Mac, PC, Linux, Xbox Live Indie Arcade, PlayStation Mobile, Raspberry Pi, Blackberry, Windows Phone 7, PlayBook and Facebook.
Tick Tock Toys

• Developer: Swallowtail Games
• Previewed: Presentation and hands-on demo
• Available for: iOS
• Release Date: Out Now
• Game site: swallowtailgames.com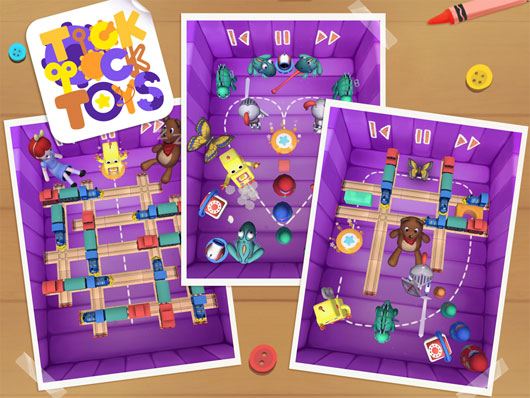 A winner of Dare to be Digital and the 2012 BAFTA Ones to Watch award, Tick Tock Toys is not so much a path-finding as a path-clearing puzzle game. Little Tic Toc the robot sets off on his merry way – and it's up to you to remove the toy-based obstacles from his intended route, that's handily marked out in dotted chalk line on the playroom floor. Some objects just need to be cleared out of the way before Tic Toc encounters them, but others require more precise timing to not obstruct the path elsewhere. Simplistic, charming puzzle challenges for all your fun family fingers on fruit phones.
Free for your first family hit of 15 levels, with an in-app purchase of £3.99 can unlock the full 120 available.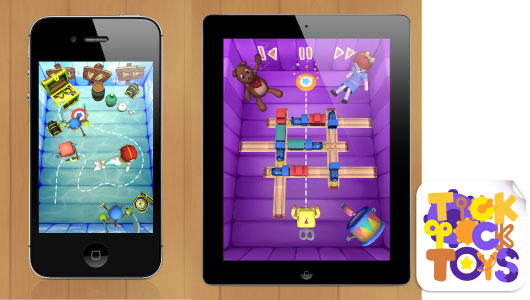 Tags: Alien Job Snatchers, Deep Dungeons of Doom, Discovery Day, GooHoo, Hills of Glory 3D, Positron, Spin King, Switch Galaxy, Tick Tock Toys, TIGA, Toast Time