Nintendo admitted that it was mistaken in not clearly showing the Wii U console at last year's E3 press conference and  even went to the extent of apologising to investors for confusing the mainstream press. They were not the only people left confused and many members of the E3 keynote audience were left not knowing if the Wii U was a brand new console or just a controller based add-on for the Wii.
It appears that Nintendo once again did not learn from their mistake.
My Big Red Barrel colleague, Dave, watched both this year's and last year's press conference and still managed to come away with the mistaken impression that the Wii U is just something that can be purchased as an additional controller that adds to the functionality of your Wii. As Nintendo once again did not bother to make this clear, allow me to do so on their behalf: The Wii U is a brand new console and will require an investment likely to be upwards of £200 ($350 by direct conversion, but more likely to be sub $300 in the states) That may sound like a lot, but the Wii originally launched at £179 ($250) Aside from being six years down the line, the Wii U console has more expensive components (reported to cost $180) and with a 6.2 inch screen the Gamepad will not come cheap.
***UPDATE: UK retailers, such as Shopto.net,  have begun listing the Wii U at £279.99 (i.e. $432) While this is higher than I predicted I expect that, in a similar manner to the way we saw the 3DS price change before launch, this is likely to be a testing-the-water style pricing that is likely to fall below the £250 price point before launch.***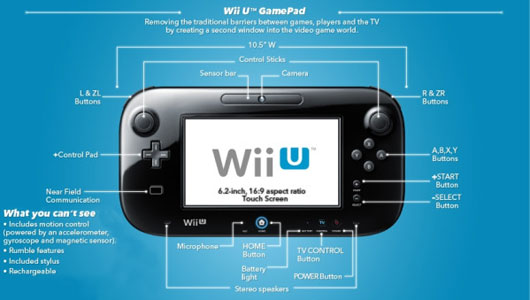 The confusion is not helped by the overly familiar name and logo. Wii U sounds like an add-on to the Wii and the Wii U logo does nothing to dispel that myth. The situation is also not helped by something that is actually an otherwise positive point. Namely, that your existing controllers, such as Wiimotes and Wii Fit Balance Boards, will be compatible with the Wii U. Nintendo had previously stated that only one Gamepad will work with the Wii U at one time. While it was welcome news that the Wii U will now support two Gamepads at once, it does mean that Nintendo will have to back down from their stance of not pricing the unit individually. Good news for anyone that happens to break theirs…well, until we see the price. I hope, but somewhat doubt, that it will be priced in the controller price category as opposed to the tablet/handheld console price structure. I will be pleasantly surprised if this is less than £99 (or $99) at launch. Nintendo also announced a nice shiny new, very Xbox looking, Wii U Pro Controller and that the Wii U supports the existing Classic Controller. It looks as though GameCube pad support has fallen by the wayside, but to be fair this is no great loss, aside from the being my preferred way of controlling Mario Kart Wii.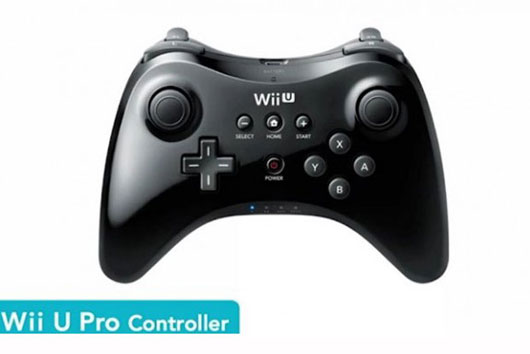 The other problem that Nintendo have been quiet on is the battery life and charing times of the Gamepad. According to Eurogamer, battery life will be between 3-5 hrs and charging times will be approximately 2.5 hours. Not exactly capable of the sorts of marathon gaming sessions that the "hardcore" gaming audience were hoping for. These times may further accelerate the need for owning a second Gamepad. I worry further about some of the other information that was not given at Nintendo's E3 press conference. Last year they spoke of the ability to carry on gaming once the console had been turned off. There was no mention of this in the keynote and I worry how this will work, firstly with two Gamepads and secondly with the functionality of the software they were showing off. Batman: Armoured Edition uses the Gamepad to scan the environment, but how would this work with the console not displaying on the TV screen? Further questions need answering, such as; Does the Wii U console need to be on or in some sort of standby mode? How close do you need to be? Can the Gamepad link to Wiimotes, Balance Boards and/or Pro Controllers? Nintendo's silence on these matters makes me worry that they have yet to come up with answers to these questions themselves and that would be extremely worrying bearing in mind we are probably less than six months from launch and developers were likely to need answers to these questions if they are going to be releasing launch games that take full advantage of the hardware.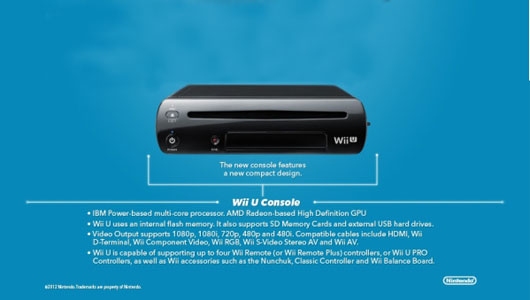 The language used when talking about NintendoLand also makes me think that the Wii U will not come bundled with a pack in game. Reggie spoke about NintendoLand being similar to Wii Sports, in so much as it was the ideal proof of concept, but also said that it would be "available" at launch. Nintendo have already announced that the Wii U will have all first party titles available to download day-and-date with retail releases. There is a chance that NintendoLand might be a free digital download or come pre-loaded on the console, but I also think it is equally likely that it will be sold separately in an effort to further reduce costs. If you think there is no precedent for this, then take note of the fact that Nintendo did NOT bundle Wii Sports with the console in Japan.
Like many other gamers I got my fingers burnt on the Wii and was really hoping for Nintendo to come out all guns blazing and convince me that I needed a Wii U. The Wii U software line up was underwhelming to say the least, with only ZombiU  really impressing. That coupled with being left in the dark about a number of crucial bits of information means I am not sold yet. Even though prices are guess work at this stage (and will remain so in the UK until retailers start setting their prices, as Nintendo no longer announce console prices in the UK) the bill for controllers alone will be likely be high enough to make me look elsewhere. I traded my Wii in shortly after they announced the Wii Motion Plus as I was unwilling to invest in four of them just to play Wii Sports 2. To be able to get the full use out of a Wii U with friends, I would need to invest in four Wiimote Pluses, four Nunchuks, another additional Gamepad, four Pro Controllers and a Balance Board. Given that is going to cost somewhere in the region of £330 ($510) just for input devices, the chance of me being able to afford to do so is quite remote.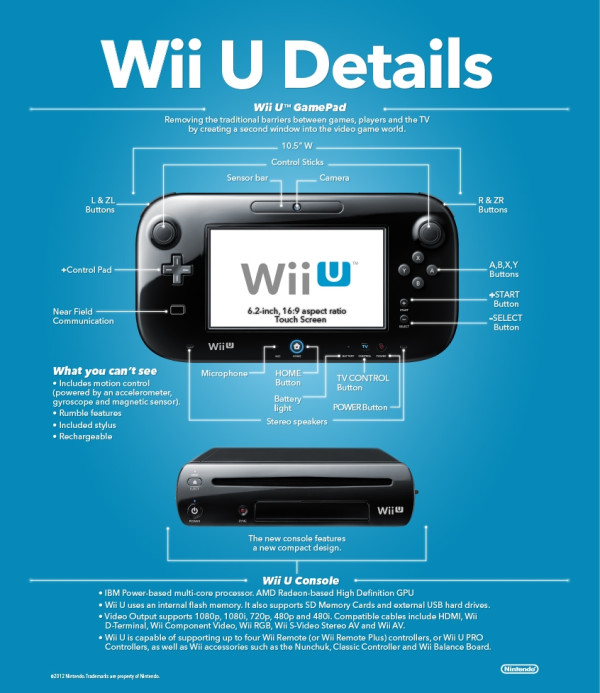 Tags: Batman: Amoured Edition, Gamepad, Pro Controller, Wii, Wii U, Wiimote