It's hard to believe, but the Pokémon anime series turned 17 years old this year. Beginning all the way back in 1997 we're now into the 18th season which is based on the latest games in the long running franchise – Pokémon X & Y. With over 700+ episodes following the exploits of Ash Kethcum on his journey to become a Pokémon Master, it can seem like a rather daunting task to get caught up to speed. Thankfully with the free Pokémon TV app it's quick and easy for kids and adults alike to watch episodes of Pokémon at home or on the go, any time they want.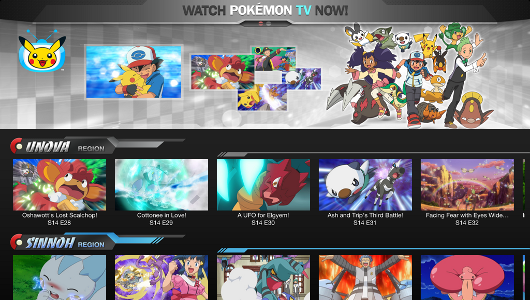 Launched in 2013 and available for iOS Devices, Android, Kindle Fire and from the Pokémon website, the app has seen more than 2.5 million installations. Pokémon TV features a weekly rotation of episodes from various seasons of the Pokémon anime. The episodes cover Ash Kethcum's adventure in the varying regions of the Pokémon world – Kanto, Johto, Hoenn, Sinnoh and Unova. There are ten episodes available for each region, offering at least fifty episodes on a week by week basis. Episodes are rotated out five at a time, with the oldest episodes currently available replaced by the latest in a season.
As well as this, there is also a featured section showcasing episodes with a specific Pokémon or episodes based on a holiday event – e.g. Christmas. At the time of writing there are seven episodes dedicated to fan favourite Pokémon, Charizard. These particular episodes span throughout all seasons of the anime.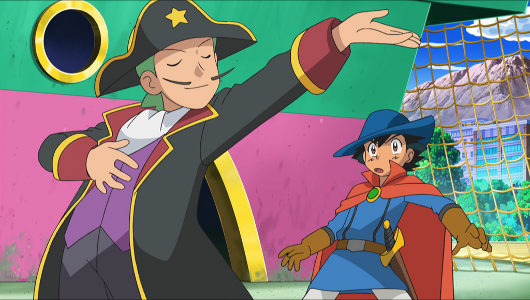 The various Pokémon feature films are also made available from time to time, with the most recent – Pokémon: Genesect and the Legend Awakened – currently available to watch. Trailers are also available to watch for upcoming films and features.
Many one off special episodes also premiere first on Pokémon TV, such as the incredible recent homage to Pokémon Red/Blue – Pokémon Origins.
Whilst the first and fifteenth seasons of Pokémon have recently been released in full on Netflix, Pokémon TV should in no way be dismissed. It may not have entire seasons to watch in their entirety, but for a free app it's a great way to keep kids – and adults – amused on those long flights and car journeys which many of us will be taking over the summer break and half term. With different episodes to choose from every week as well as movies and other features, Pokémon TV is an app no Pokémon fan should leave home without and with the app recently releasing on Kindle Fire more people than ever can now watch Pokémon on the go.
[youtube id="8SPG3hdGwW4″]