Stepping into any dressing room, with the hopes and dreams of players, staff and fans in your hands, as well as the expectations of your club's board in the forefront of your mind, is always going to be a difficult task. You have to navigate injuries, upsets and egos in order to earn the plaudits you know you and your team can achieve. Now, with the fate of your club in your hands (literally), do you have what it takes to succeed?
If you are anything like me, you probably don't! It took a lot of trial and error on my part before I could confidently begin a game in Football Manager Classic 2014, knowing I had the ability to get my team to perform and win. If you experience similar issues, the below tips and tricks might help.
————————————————————————————–
Choose A Team You Know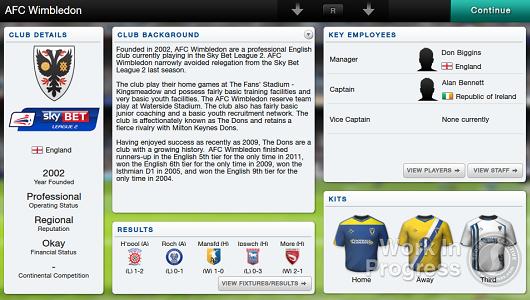 It may sound like an obvious piece of advice but it really does benefit you if you choose a team you know. Not only do you know the quality of your team and can set your tactics (and expectations) accordingly, you will also know your weaknesses, allowing you to scout the right replacements in the right positions.
If you are not a football fan or follow a specific team, go for the ones you are sure to have heard of, like Manchester United, Liverpool or Arsenal. While you may not reap the benefits of knowing the team, you will be picking a strong team that should tide you over until you start to get to know the team.
Rotate Your Squad Regularly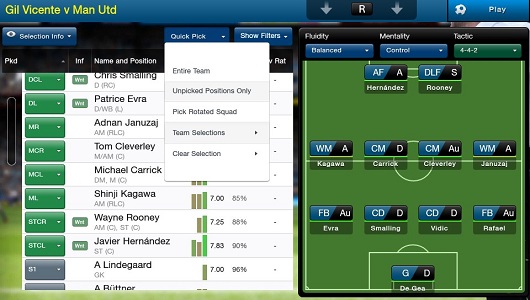 Once you are in the middle of your season, you will quickly learn that players get tired, and their fatigue can hugely impact your results. Within the Team Selection screen, you have a Quick Pick option. In there, you can quickly swap out the players that have low form percentages. This may mean you are benching some of your best players, but it will help later in your season.
If you do not have the patience to select each and every swap, you can use the Pick Rotated Squad option. This will select a different set of players, but where possible, ensure that they are suitable for the position they are in.
Select Your Tactics Based On Your Team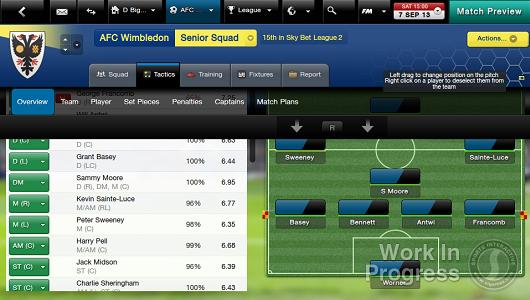 For the longest time, I was on a losing streak as my tactics did not suit my team. I had two really good strikers but kept playing with only one up front. Not only should you pick a formation that suits your players, you should also pick a strategy that exploits their strengths.
Do you have a pacey winger? If you do, consider selecting a Counter mentality so that you pounce on a loose ball and can use his speed to open up gaps in the opposition defence. Do you have a strong defence yourself? In this case, you may not need to worry about your back four, in which case selecting an Attacking mentality will benefit your team.
The fluidity options determine how a team sticks to their roles. If you have a lot of individual talent in your team, you could select a less rigid setting. This will free up your players and allow them to move beyond where they may usually be allowed to go – for instance, a full back may start to move further up the pitch, providing another crossing option on the wing, if used.
React As Soon As You Can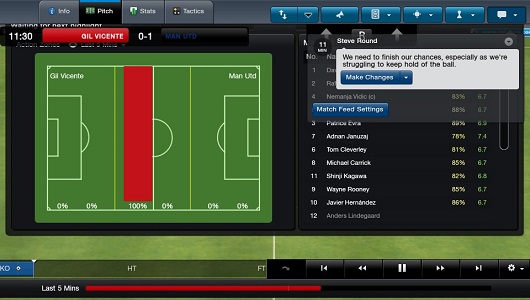 During games, your assistant coach will give you updates on player welfare, tactics and stats throughout. If he notices a player has been tackled a few times and may be carrying a knock, taking that player off can help you avoid the opposition exploiting the situation and running around him or having his injury get exacerbated.
The assistant may also notice if your team is not controlling possession of the ball like they should. A quick click on the tactics screen can help you either change your mentality to a more conservative game or select some side-line motivation, advising your players to make more direct passes to avoid losing the ball to the other team.
Use The World Wide Web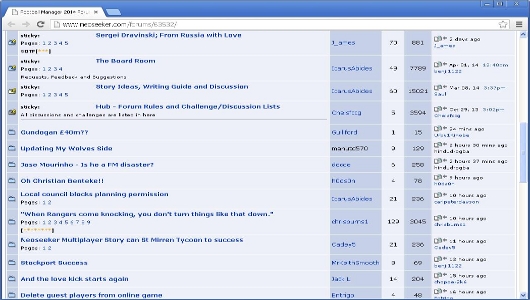 Finally, do not be afraid to use advice from the Internet. Quite a large community has been built up around this game. The knowledge available is extensive and accessible.
If you are looking for a new player to sign, browse the FMC2014 fan forums to find out who the various wonder kids are, whose star is about to sign and who on your own team may be dead weight.
————————————————————————————–
If you have of your own tips you want to share, feel free to add them below.
Tags: Android, Football Manager Classic 2014, game guide, iOS, Linux, Mac, PC, PlayStation Vita, Sega, Sports Interactive, tips and tricks